Cannon Street Station Gets The Edge!
Essential surface mounted tactile paving works successfully undertaken at central London railway terminus.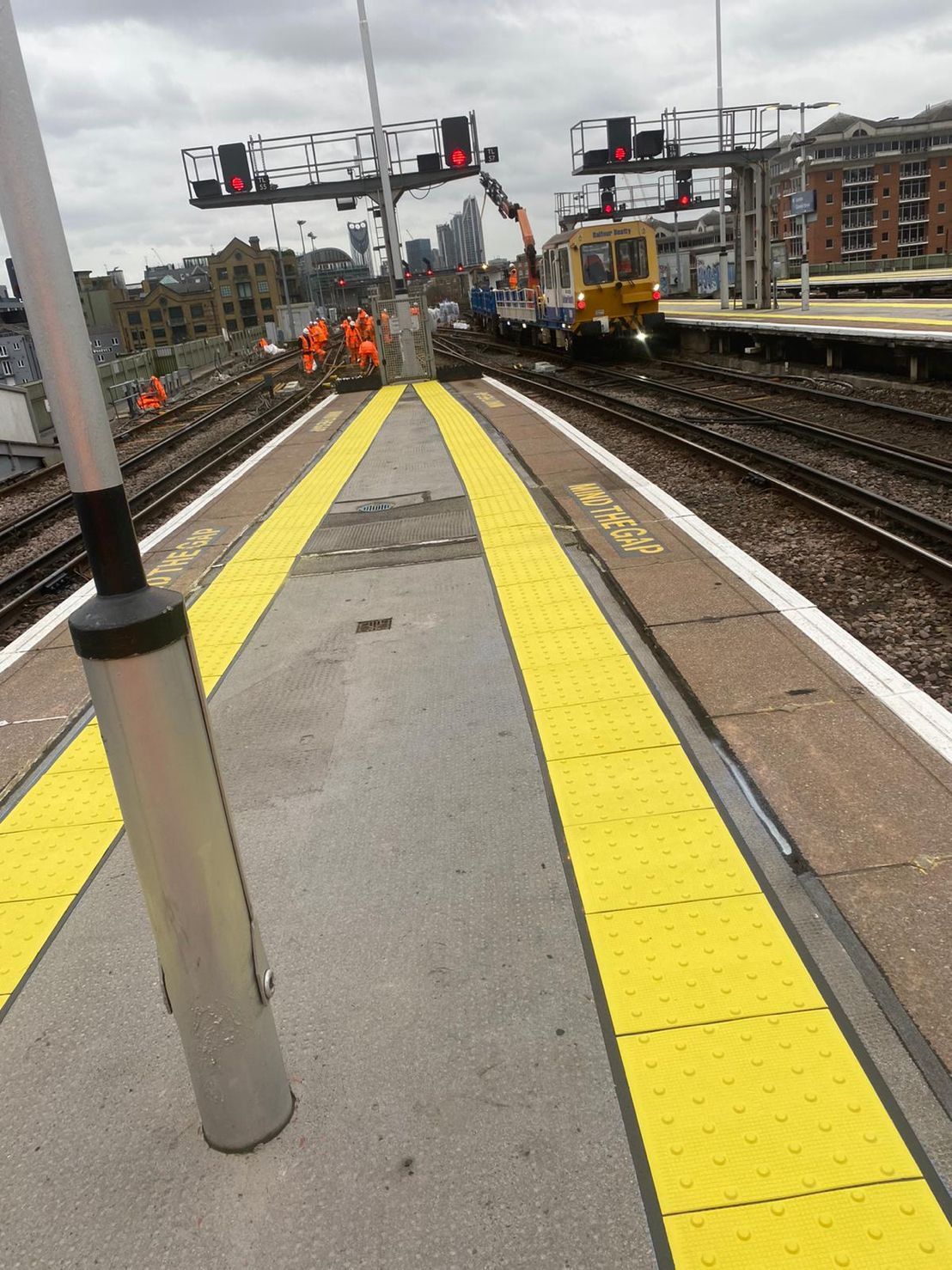 The main contractor chose Visul Systems strategic applicator partner, Pro Rail Services, Sisk Rail to install 605 linear metres of surface mounted tactile paving at Cannon Street Station in the heart of the UK's capital city.

This installation significantly reduces the risk of visually impaired passengers falling on the line at the PTI (platform train interface).
These works are part of several projects already supplied by Visul Systems in the south east of England.
USL Speciality Products are the only company in the UK that manufactures the tiles and adhesive to create a peerless surface mounted tactile paving system with a proven track record of over 20 years. 
For more information, please call +44(0)191 402 1960 or email info@visulsystems.com