Safe & Slip Free Commute for Nexus Rail Passengers
Thanks to Visul's surface mounted tactile paving warning surfaces and Fibregrid's (sister company) anti-slip stair tread covers commuters at Tyne Dock Station in South Shields, Tyne & Wear can now enjoy a safe & slip free commute.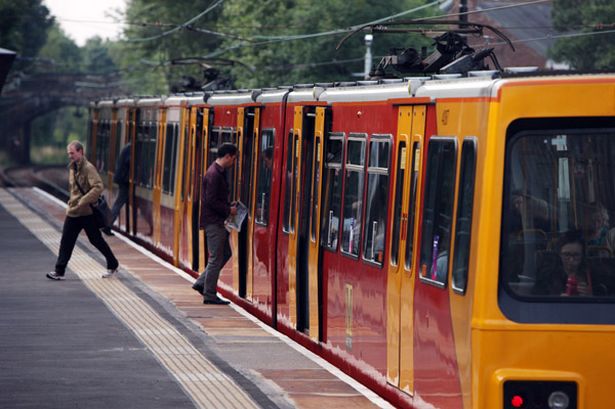 In order for the station to become DDA compliant Nexus were required to install tactile paving on their station platforms. Visul's longstanding relationship with Nexus meant they were in a perfect position to supply 240m of their industry leading surface mounted tactile paving warning systems to the project.

Visul's surface mounted tactile paving slabs incorporate raised profiles to warn people that they are approaching a change in elevation such as railway platforms, pedestrian crossings, and staircase areas. In addition, Visul's products have been used and endorsed by some of the country's leading Rail operating companies including Network Rail, London Underground (LUL) and Docklands Light Rail (DLR).

Unlike conventional tactile paving Visul's products offer the following benefits:
No surface excavation required

Rapid installation

Adheres to most construction surfaces

Hard wearing and durable

Lightweight and easy to transport

No 'hot works' adhesive only application

Excellent national and international track record
Moreover, Tyne Dock Station was suffering from slippery staircases and in order to provide its passengers with a safe travel experience, Nexus needed a heavy duty anti-slip solution that could stand up to the punishment of daily foot pounding and impact.

GRP Anti-Slip Flat Stair Tread Covers by FibreGrid, were supplied to retro fit over the existing staircases. The products met all the specifications for an adequate slip resistant surface because of the very high footfall of train passengers daily.

The product was supplied cut to varying widths. The aggregated aluminium oxide surface, which is embedded within the base resin surface of the tread, is almost diamond hard and has a very high resistance to wear, and provides the ultimate traction required in these heavily used environments.


A Nexus representative said "Our No.1 priority was to ensure the safety of our passengers who use the station daily. It was crucial also to use products that would be up to the job of accepting high numbers of footfall. Visul and FibreGrid products suited that bill perfectly."
For more information please call +44(0)191 402 1960 or email info@visulsystems.com