Webinar: Stay Intact with Tactiles
An introduction to stick down tactiles with Visul - putting your safety first!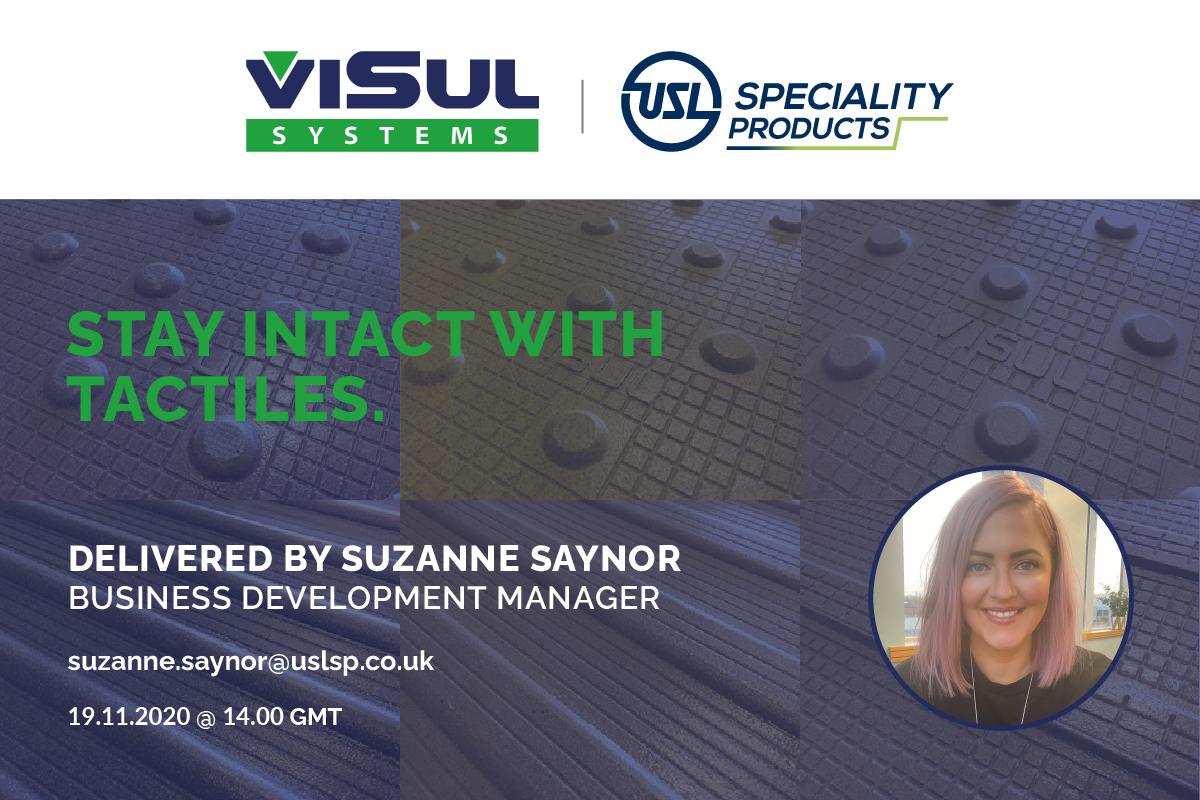 Visul Systems expertly manufacture a comprehensive range of surface mounted tactile paving products and adhesives, which are offered as both supply & install or supply only.
Visul's unique surface mounted tactile paving product portfolio adheres to current DfT Guidelines and their products are specified by Network Rail and London Underground.
The webinar will focus on: