GRP Pultruded Fibreglass Grating is a composite of fibreglass reinforcements (fibres and mat) and a thermosetting resin system produced by the pultrusion process.
Although sharing the same qualities as our moulded grating with regard to fire and chemical resistance, pultruded grating offers superior strength and stiffness across the bearing bar length due to the higher percentage of reinforcements to resins. This can sometimes reflect in a reduction of materials required for the support structure and therefore generally lowers costs.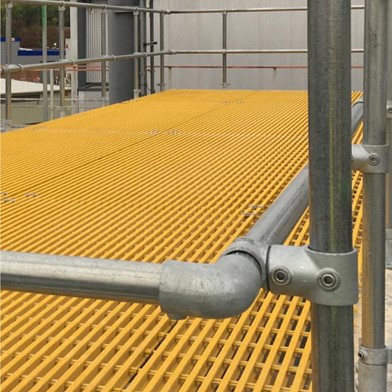 For more information please call +44(0)191 402 1960 or email info@visulsystems.com.