Square Mesh Grating is an extremely durable, long-lasting, chemical resistant, anti-slip alternative to traditional steel grating.
It is Ideal for walkways, gullies, trenches, cooling towers, overhead gantries, railway crossing points, service risers and various other applications due to its wide range of properties that can't be matched by traditional materials such as steel or aluminum. Made from fibreglass (glass reinforced plastic, or GRP), Square Mesh Grating sets the industry benchmark for GRP grit top grating. We manufacture over 40 different types of grating in a selection of panel sizes and RAL colours, and provide a design, fabrication and installation service alongside this, offering a full turnkey service for your grating needs.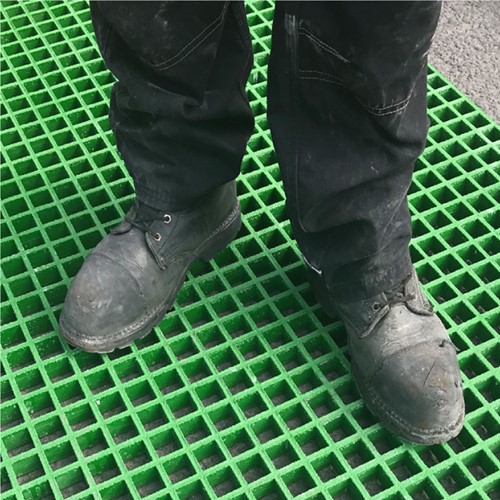 For more information please call +44(0)191 402 1960 or email info@visulsystems.com.