Visul Tredseal - Methyl Methacrylate (MMA) Resin
Visul Tredseal offers a 100% effective waterproofing system and skid-resistant surface, many times lighter than mastic asphalt. The ease and speed of application to concrete, asphalt or metal substrates results in minimal possession time and a faster return to service. Visul Tredseal can be used on a wide range of structures subjected to varying traffic loadings, providing a lightweight design.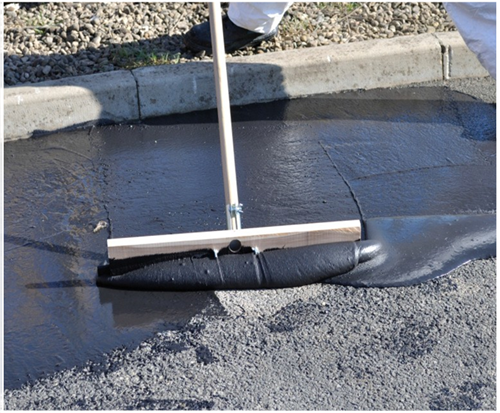 System Benefits
Cost effective. Easy and quick application
Based on MMA technology
Can be trafficked within 2-3 hours @ 15 to 20°C
Aesthetically pleasing finish
Tough, flexible and hard wearing surface
Versatile surfacing suitable for application on a variety of substrates
Rapid cure even at low temperatures
Waterproof
Formulated to comply with the requirements of EN 1504 Part 2
Manufactured in accordance with ISO 9001
Applications
Waterproof coating for silos, tanks & bunds
Footbridges & Stair Treads
Car Parks
Rail, Air & Marine Ports
Ramps & Pedestrian Footways
Stadiums & Warehouses
Industrial Storage Yards
For more information please call +44(0)191 402 1960 or email info@usluk.com.